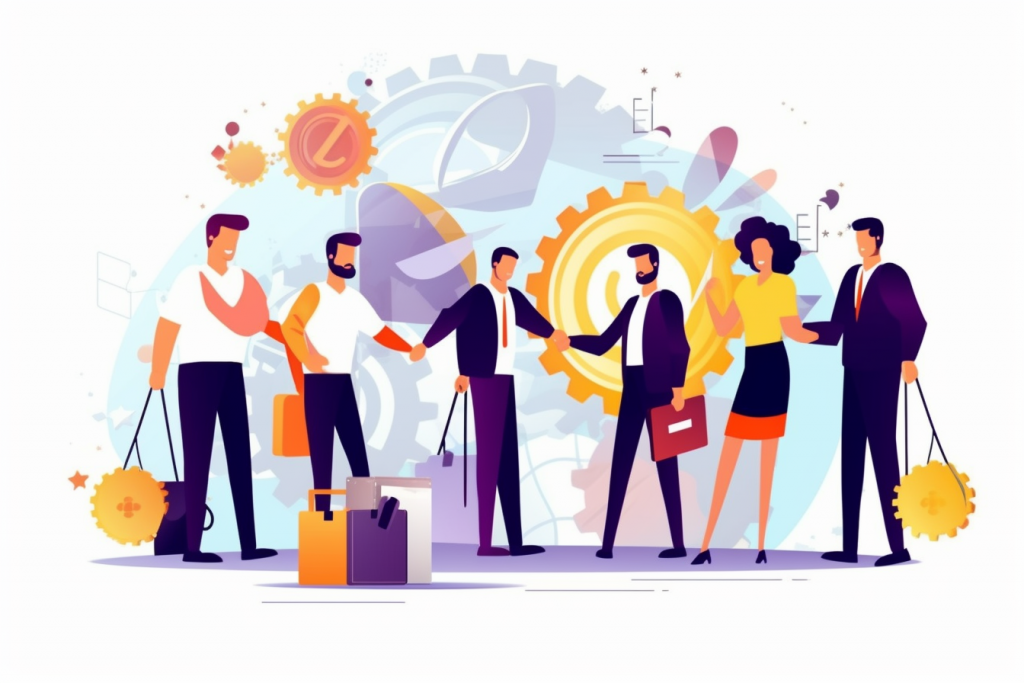 We've got some big news for you today! You know how LetsPool! has made it super easy for you to save money by pooling together with others to buy stuff? Well, get ready to grab your lawn chairs, because we're introducing a brand new feature that'll have you jumping for joy.
Introducing: LetsPool! Services!
That's right, you heard it here first, Poolers. You can now join forces with your neighbors to buy services at a discounted rate! Say goodbye to paying full price for things like lawn mowing, yoga classes, and landscaping. With LetsPool! Services, you can get those tasks done and save some dough at the same time.
So, how does it work? It's simple, really. Just round up a group of people who are interested in buying the same service, and together, you'll make your purchase.
But wait, there's more! With LetsPool! Services, you'll also have access to some amazing benefits. For starters, you'll be supporting local businesses and service providers in your community. Plus, you'll be reducing your carbon footprint by having multiple services done in the same area. And of course, you'll be saving some serious cash.
What kinds of services can you buy with LetsPool!?
The possibilities are endless! Need someone to walk your dog while you're at work? No problem. Save money by hiring someone can provide the same service to your neighbors, thus reducing the total cost. Looking to book a group fitness class with your friends? We've got you covered. From painting parties to car washes, LetsPool! Services has got it all.
Share the divine within you by pooling for yoga services!And let's not forget the convenience factor. With LetsPool! Services, you don't have to go through the hassle of calling around to multiple service providers, comparing prices and availability. We do all the work for you. All you have to do is gather your group of Poolees and let us handle the rest.
And the best part? LetsPool! Services is available nationwide! That's right, no matter where you live, you can take advantage of this incredible feature. So why not gather up your neighbors and start saving on services today?
So, whether you need your lawn mowed, your house cleaned, or your car washed, LetsPool! Services has got you covered. Join forces with your community and start saving money today. Who knew that group buying could be so much fun and beneficial at the same time? Only with LetsPool! Services.