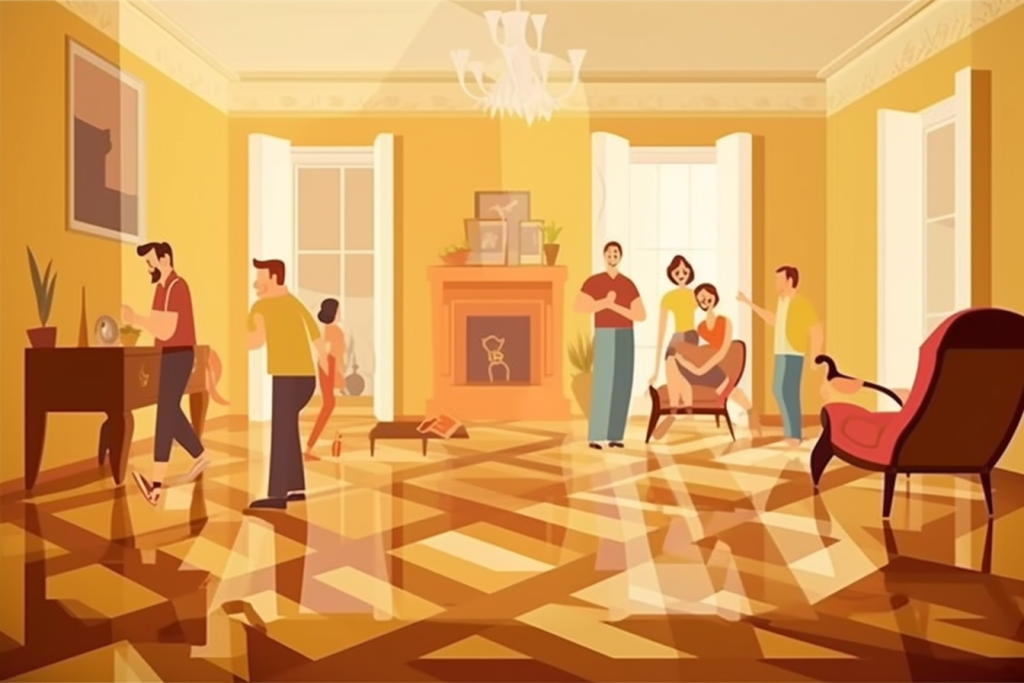 Are you tired of living in a boring, cookie-cutter home that looks like every other house on the block? Well, it's time to get crafty and add some personality to your living space! Not only can you save money by doing some home construction projects yourself, but you'll also have the satisfaction of creating something unique that fits your style.
When it comes to home construction, there are endless possibilities. From building custom furniture to installing new flooring, the options are only limited by your imagination (and budget). But let's focus on a few specific projects that can really make a statement in your home.
Faux beams
First up, faux beams. These decorative ceiling beams can add a rustic touch to any room, without the hefty price tag of real wood beams. With some basic construction skills and the right materials, you can create your own faux beams and transform your living space.
Folding Doors
Next, let's talk about glass folding doors. These doors can bring in natural light and provide a seamless indoor-outdoor flow, all while looking sleek and modern. And with some DIY skills, you can install them yourself and save a ton of money compared to hiring a professional.
Swimming pool covers
Now, onto swimming pool covers. Not only do they protect your pool from the elements, but they also provide an extra layer of safety for children and pets. And while professionally-installed pool covers can be expensive, there are plenty of DIY options out there that can get the job done without breaking the bank.
Parquet
Parquet, on the other hand, is a type of flooring made from hardwood pieces arranged in a geometric pattern. It's a popular flooring option for homes and commercial spaces due to its durability and aesthetic appeal.
However, the costs of these projects can add up quickly, especially when it comes to materials. China is a major supplier, for example, of parquet flooring to the global market. Chinese manufacturers offer a wide range of parquet designs, from traditional to modern, at competitive prices. The quality of Chinese parquet flooring is generally high, and many manufacturers offer customization options to suit different preferences and styles.
One advantage of buying parquet from China is the cost savings. Due to lower labor costs and production overheads, Chinese manufacturers can offer their products at lower prices compared to those from other countries. Additionally, buying in bulk or as part of a group buy through a platform like LetsPool! can further reduce the price per unit, making it an attractive option for contractors and homeowners alike. By pooling resources with others, you can buy materials in bulk and significantly reduce costs.

Not only does LetsPool! make it easier to access affordable building materials, but with LetsPool! Fulfillment Service (LPFS) the process of organizing and delivering these materials from abroad to your doorstep becomes extremely easy and accessible to everyone. With LetsPool! Fulfillment Service, you can avoid the headaches of dealing with international shipping, customs, import duties, and brokerage fees.
LetsPool! makes it easy to connect with others interested in buying excavators and parquet from China. The platform allows buyers to create or join existing pools, set goals, and make purchases together. With the added benefit of group buying, buyers can confidently purchase high-quality equipment and materials at a fraction of the cost.
Happy Pooling!