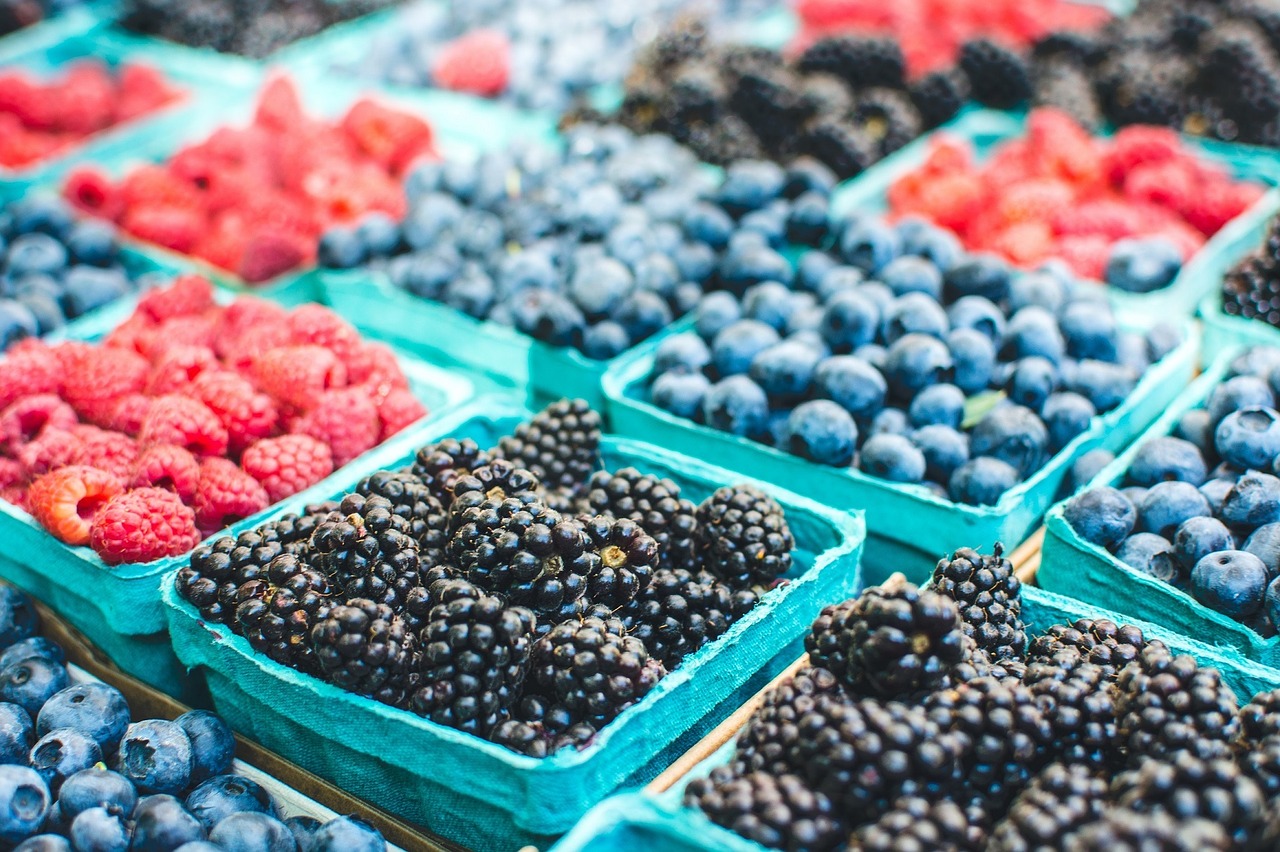 We've put together 9 of the best farm marketing tips (and a special bonus) to help farmers make sure that nothing goes rusty in their business toolbox.
If you get through our list of best farm marketing tips and you enjoy them, then you are going to love the book by Eric Gibson. Check out: Sell What You Sow! The Grower's Guide To Successful Produce Marketing. Most of the ideas we share here are taken from this book which we promise has all the best farm marketing tips you could hope to find.
9 Best Farm Marketing Tips
One of the world's oldest idioms is "you reap what you sow". Few people know this better than farmers. Still, while farmer's lead a lifestyle that allows them to enjoy the fruits of their labor, in today's world it's a challenge to keep up with people's buying habits. Farmers need to make sure they are sowing as much in the "market field" as they are in the farm field.
Let's jump into the 9 best farm marketing tips for you to use this season.
(1) Sell Before You Sow
As far as business is concerned, don't plant one seed until you know who your customers will be. Match your sales volume to the market–plan ahead and anticipate what you can sell to your outlets. There's nothing worse than producing a crop, only to find out that you can't sell it. Market analysis not only helps determine if your prospective enterprise can be profitable, but also determines how you will promote and market your product.
With the web, it's simpler to sell before you sow than you may think. In fact, you can get started right now by learning how to host your own group buys. For instance, listing a group buy on LetsPool! will help you get a feel of what your buyers are looking for this season. This is one of the best farm marketing tips you should work with to make sure your sales stay above your costs.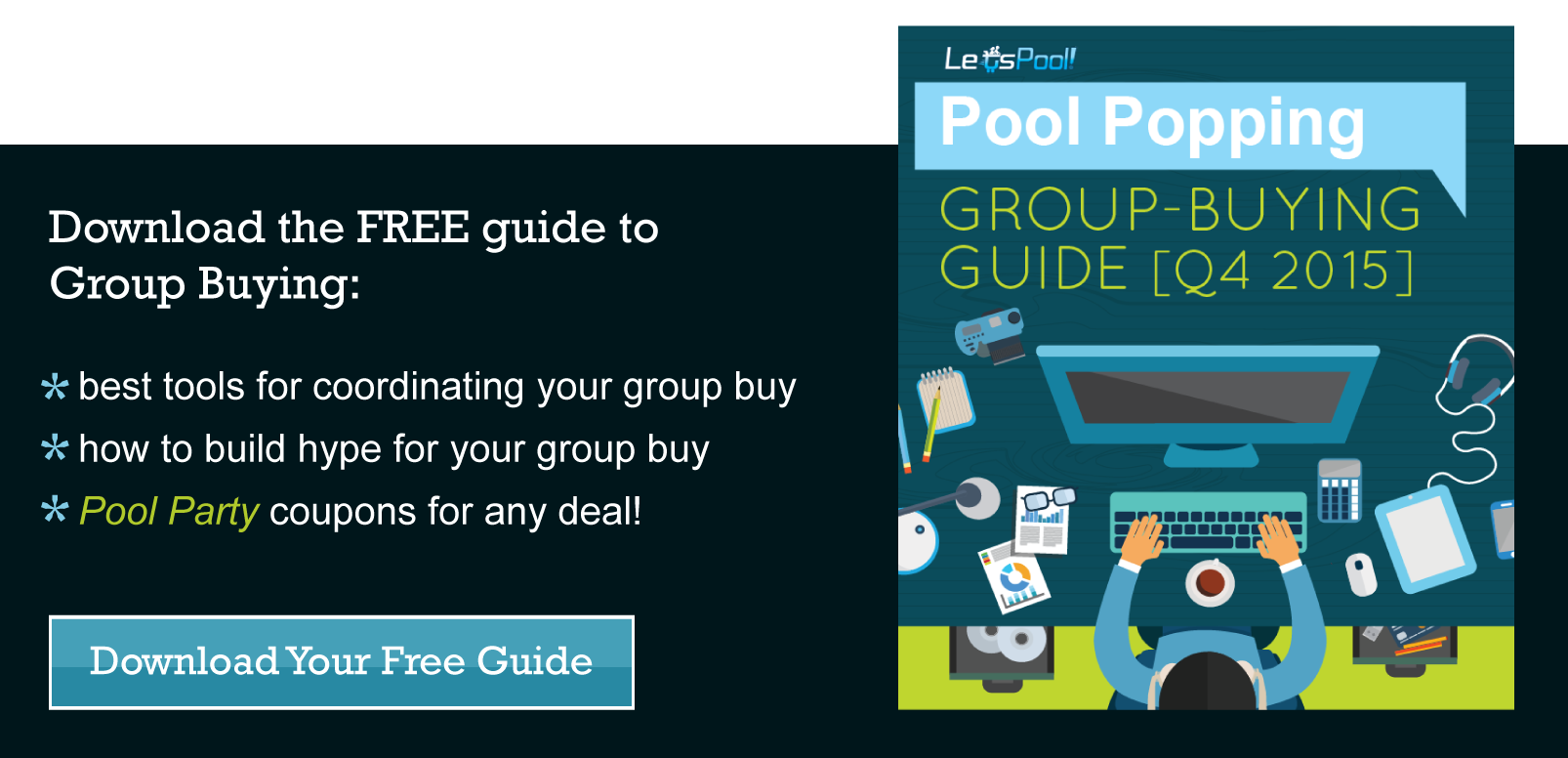 (2) Diversify Your Markets
Don't put all your eggs in one basket. If weather, pests, or a collapsed market wipe out one crop, you've got others to rely on. Also, once you've built trust with buyers, increasing the variety you offer them is a good way to increase the total volume they will accept from you. There's a trade-off: you may have to learn new farming methods, buy new tools and develop new markets.
The shortcut to this tip is not changing what you sell but how you sell it. Adding a farmers market to your outlet mix, going organic, or making "value added" products are examples of diversifying your markets without changing what you produce. (Here's one crazy idea you may like!)
(3) Turn Trends Into Profits
One of the best farm marketing tips for you to master is turning trends into profits. Look for niche markets through such trends as healthy living, smaller packages, more diverse and higher quality foods, ethnic foods, foods for weight conscious buyers as well as buyers concerned about food safety. What ideas can you work on to make sure your produce responds to those trends?
(4) CSAs
Get paid upfront (before the season starts!) with "Community Supported Agriculture" (CSA) farming. Members sign up in advance to buy "shares" of the farm's harvest. This differs from conventional farming where the farmer bears all the risk.
Advance payment guarantees the farmer a market for everything grown, creates working capital at planting time so the farmer can purchase equipment and supplies as needed, and allows the farmer to devote more time and energy to growing. This idea falls right in line with the concept of group buying.
(5) High-Value Products
The key to selling high value products wholesale is the personal touch. Educate buyers and consumers about your product in order to make them willing to pay a premium! If you are selling to a distant specialty broker, for example, give them product information to educate their sales staff, and flyers and point-of-purchase materials for their salespeople to take to the chefs and produce managers.
(6) Sampling
According to Guerrilla Marketing author Jay Levinson, sampling is one of the best farm marketing tips available. Hand a prospect a small paper cup of cider, and they'll likely want to purchase a gallon–that's cheap promo!
Product sampling is especially important for introducing new products. Whether it's with toothpick samples at your farmers market stall or roadside market, by doing "demos" at a retail store, or bringing along your cutting board when you visit produce managers or restaurant chefs, let the prospects taste your great product. Once they try, they'll buy!
(7) Branding
A brand name is one key to getting high prices for food products. In a market of mass produced, no-name products, stamping your brand's seal on your product builds trust. Even the smallest farmer can use branding to increase his status in the market.
The golden rule with branding is that "the quality goes in before the name goes on." Bad products will ruin your brand name. Make sure you get the free download of The Step-By-Step Guide To Farm Marketing to learn more about building your farm brand (and much more of the best farm marketing tips!).
(8) Free Publicity
Before spending money on ads, use all the free publicity channels you can find. A story written about your product or farm in the local paper, for instance, can be worth hundreds or even thousands of ad dollars.
Products gone viral are more often due to a great story that hit the hearts of buyers than they are on paid ads. In fact, the rule-of-thumb for your small business is to only spend money on ads once you've used up all other ways of getting your products and/or brand name out there.
(9) Social Selling
In this day and age, if you really want to get the most out of all the best farm marketing tips, you should be learning all you can about social selling. As people spend more and more time online, it's clear that the future of business is social selling.
In your plans, don't neglect the main social networks like Facebook, Twitter, and LinkedIn. If you gain a vibrant presence and voice on these platforms it could reap more rewards (in terms of bang for your buck) than any other channel out there.
---
This is our take on the best farm marketing tips this season. Again, if you found these tips useful then you would most likely enjoy Eric Gibson's book even more.
To start taking action on growing your farming business today, download our free guide: The Step-By-Step Guide To Farm Marketing.