At some point in their life, everyone's played the board game Clue. Indeed, some get the opportunity to play it in real-life, and live to tell others about it — in a fun and entertaining way. How? Well, let's take a look at murder-mystery dinners.
How Murder-Mystery Dinners Work
In fact, murder-mystery dinners did not evolve from Clue. It was the other way around. The murder-mystery genre itself didn't exist until the 1800s as a direct consequence of the Road Hill House murders detailed in the novel "The Suspicions of Mr. Whicher" by Kate Summerscale.
Today, murder-mystery dinners are an exciting opportunity to enjoy dinners and entertainment (without getting hurt!). At a murder-mystery dinner, one of the diners is secretly playing a murderer. The other attendees must figure out who the criminal is.
Clues are presented to the guests (i.e. you — the participant) almost the second you enter the dinner party for a really immersive experience. You feel like you're a central piece of the story. What's even more exciting — you could actually end up being just that!
A murder-mystery dinner host (the mastermind) will usually organize an event at home for a small group, or rent a larger venue for bigger occasions. Attendees or hired entertainers even get into character roles, dressing up, or putting on various accents.
Some murder-mystery dinners can rival a Broadway play! The best part is, you get to be involved! Murder-mystery dinners are a chance to (uh, literally?) relive your childhood board game (the most well-known of which was Clue). It's something to consider organizing for the coming festive season. Check out the article Hosting a Murder Mystery Dinner by Donna Pilato for ideas and resources.
Why You Should Group Buy Murder-Mystery Dinners
Murder-mystery dinners usually work best with a large group of people (>20) and are therefore well-suited for group-buying on LetsPool!
Food can be made in bulk and therefore lower the cost for everyone
More people sharing venue rental costs means access is more affordable
More people means more mingling and more opportunities for subterfuge from the host
The more the merrier. That's part of the philosophy behind LetsPool! and just one of the reasons you should group buy murder-mystery dinners with us.
Group Buy Murder-Mystery Dinners on LetsPool!
There's a simple answer to why you should group buy murder-mystery dinners on LetsPool! Other deal sites (such as Groupon) take 30-50% from mystery dinner organizers. But as a host, you probably have an email list of patrons or potential attendees. Why not re-group everyone into a pool, send out an email blast, and use that 30-50% to have more fun with your guests!

That's right. We're introducing a new concept. Instead of Groupon, to group buy murder-mystery dinners just Pool It! What is pooling? In a nutshell, Groupon using LetsPool! without the 50% fees. It's time you joined our community of savvy shoppers and learned everything there is to know about the benefits of pool purchasing.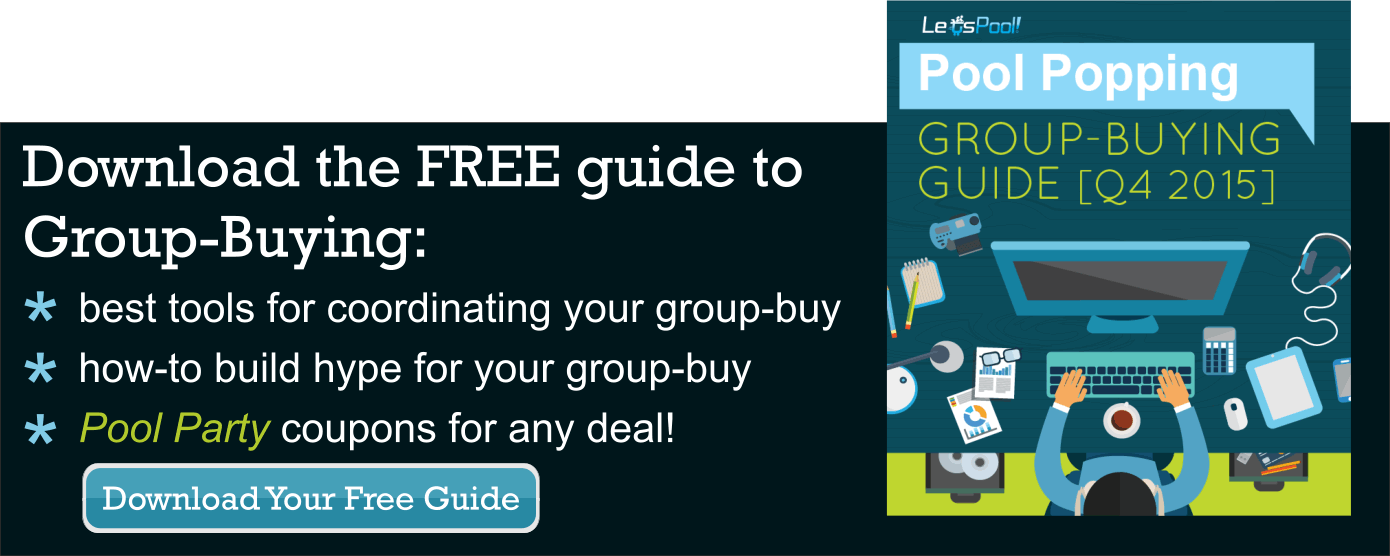 Now, let's get back to the solving our dinner mystery… Colonel Mustard… With a rope — in the cellar. No? Oh well! I had fun playing. Should have gone with my hunch… I always thought there was something going on between Professor Plum and Miss Scarlet. If only they would make a movie about it… 😉